Onyx~
Sapphyre
March 2017 News
Good Morning Crimson Blood Clan! Today is March 7th, 2017 which marks the first Monthly News Letter in a very long time. Let's get crackin'.
We start with in-game news worth mentioning (in my ever-so-humble opinion)
1. The final encounter of NH will be available for completion on raid finder. Right after maintenance, queueing and hopefully not slamming your head against the desk too much, you too will have the opportunity to say you've killed the infamous Gul'dan. Good luck on tier and not dying. Here's a thing (video) that I hope helps you with that. I just watched it and it's quite informative.
2. Mists of Pandaria Timewalking Event starts today as well. Normally the weekend events aren't entirely lucrative for gearing. However, I hear that this event is worth it. We all get to go back to the good ol' days where NPCs didn't have the Black Harvest title, flex was still a thing and Garrosh tortured our raid on a nightly basis. Ahh, memories. Here's a guide if you have no clue what I'm talking about and/or are interested in details on this topic.
3. Other world events that occur in the month of March include extra dungeon loot, extra honor, some typical pet event stuff and, oddly enough, some dinosaurs going wild in Un'Goro. Fun stuff.
4. Super Spectacular Sidenote - 7.2 is now in PTR. The release date is expected to be at some point in early April, but hasn't been announced just yet. This patch is considered to be the largest in history. Here's an article covering all of the basics. Get ready. Get pathfinder. Go.
Now Onto Guild News
New Recruits:
We have a few new members that have recently joined us here in Crimson Blood Clan. I'd like to welcome Alaevia and Sylarz. Also, Traythos joined as well. All aforementioned New Bloods are looking to gear up, raid and find some mythic dungeon groups here. We are apparently a dying breed of guild. One that doesn't fall apart every six months, one that raids regularly, and one that actually has active members online on the daily. Try not to disappoint.
Guild Collection:
If any members are looking to help support the raid, we are currently in need of herbs. All of the herbs are needed, really, but particularly Fjarnskaggl and Starlight Rose. If you're really bored and looking to donate, that would be the best way to help out. Raiders that expect cauldrons should definitely donate. And, have backup flasks and pots in your bags. If none are available in the guild bank, or in raid, it's because we're lacking materials. You're smart people, you already know that, but I guess it's worth mentioning again.
Guild Raiding:
If you're geared and interested in raiding, please speak with Earthhoof, your raid leader. If he invites you, show up on time and be prepared, that's pretty important. The "Open" guild raid now takes place on Mondays at 6:30pm Server Time. According to Earth, we use "two minute tips" (line of sight gaming videos) as a basic guide. If you would like any information on how the loot system works, ask Yullina. There's a priority list and a separate system for tier stuff (but I'm clueless and can't find it). Just ask her if you're interested in knowing more or understanding all of it, including your priority. She's lootmaster and can answer your questions.
Other news type stuff revolving around the raid: Earthhoof says he will also start posting first kill pics on the website. Thanks, Erf! And Yullina says that we're now back in the black on the guild bank front thanks to BoEs. Thanks, Yulli. Great work.
Oh! Website Stuff:
That's me, right. If you haven't signed up for our newsletter, you should do that. I won't spam you, I promise. You'll get one weekly update and a monthly newsletter (like this one). I've archived all old posts on the site and have relaxed the tone overall quite a bit. I'm considering deleting the forum on raid guides since it's no longer in use and I don't really have the intel to update it, but you'll barely notice if that happens, so it's not even really worth mentioning. Please post anything and everything you'd like people to know about (and then some); whether that's a link on lore or a picture of your kitty. We're loving the fact that people are using the site for fun again. Keep up the good work, CBC. *hugz*
Lore Link/Embed from Sel - thank you Sel!
Warmistriss and Schmurt's Super Adorable Kitty Pics!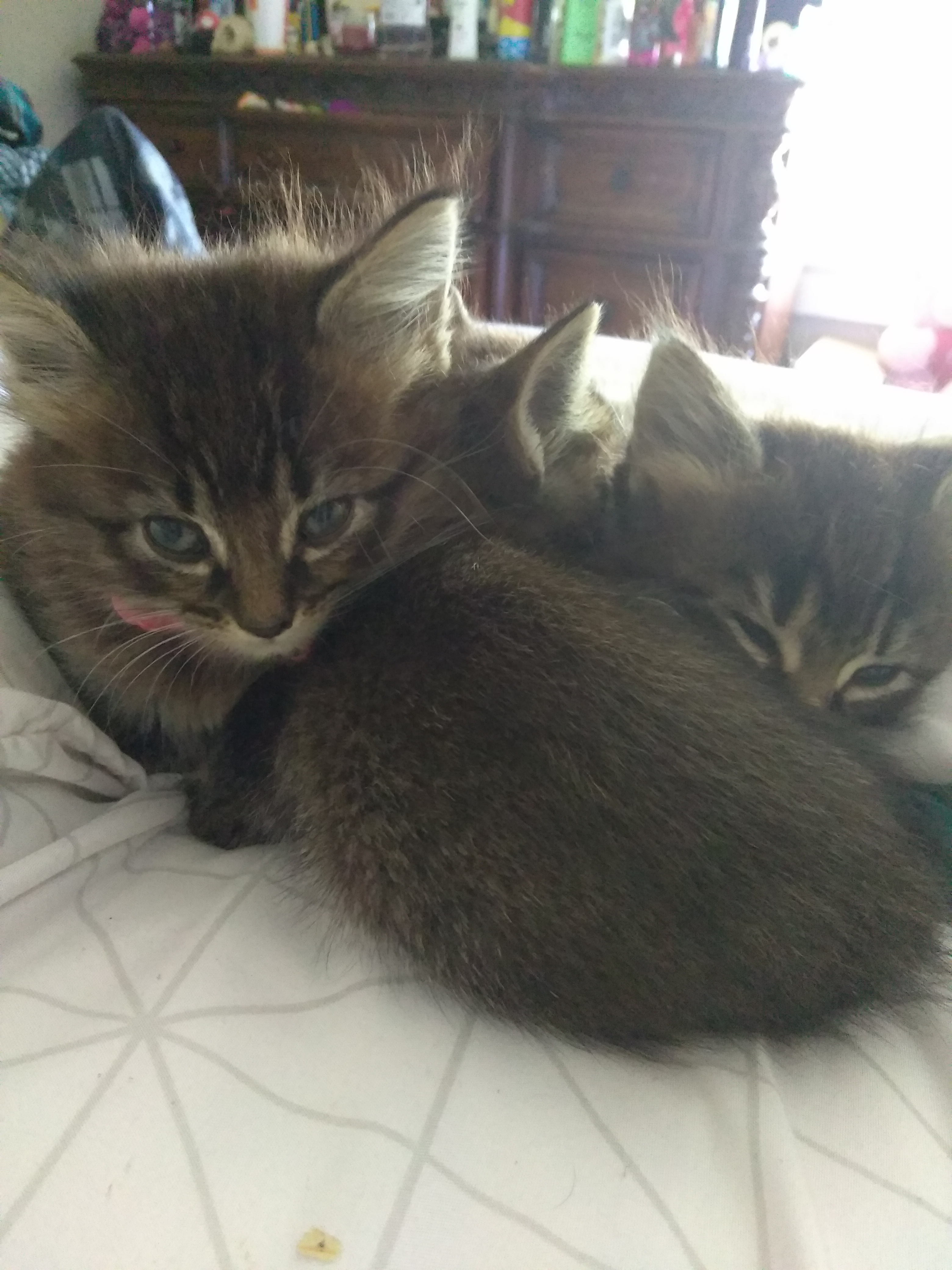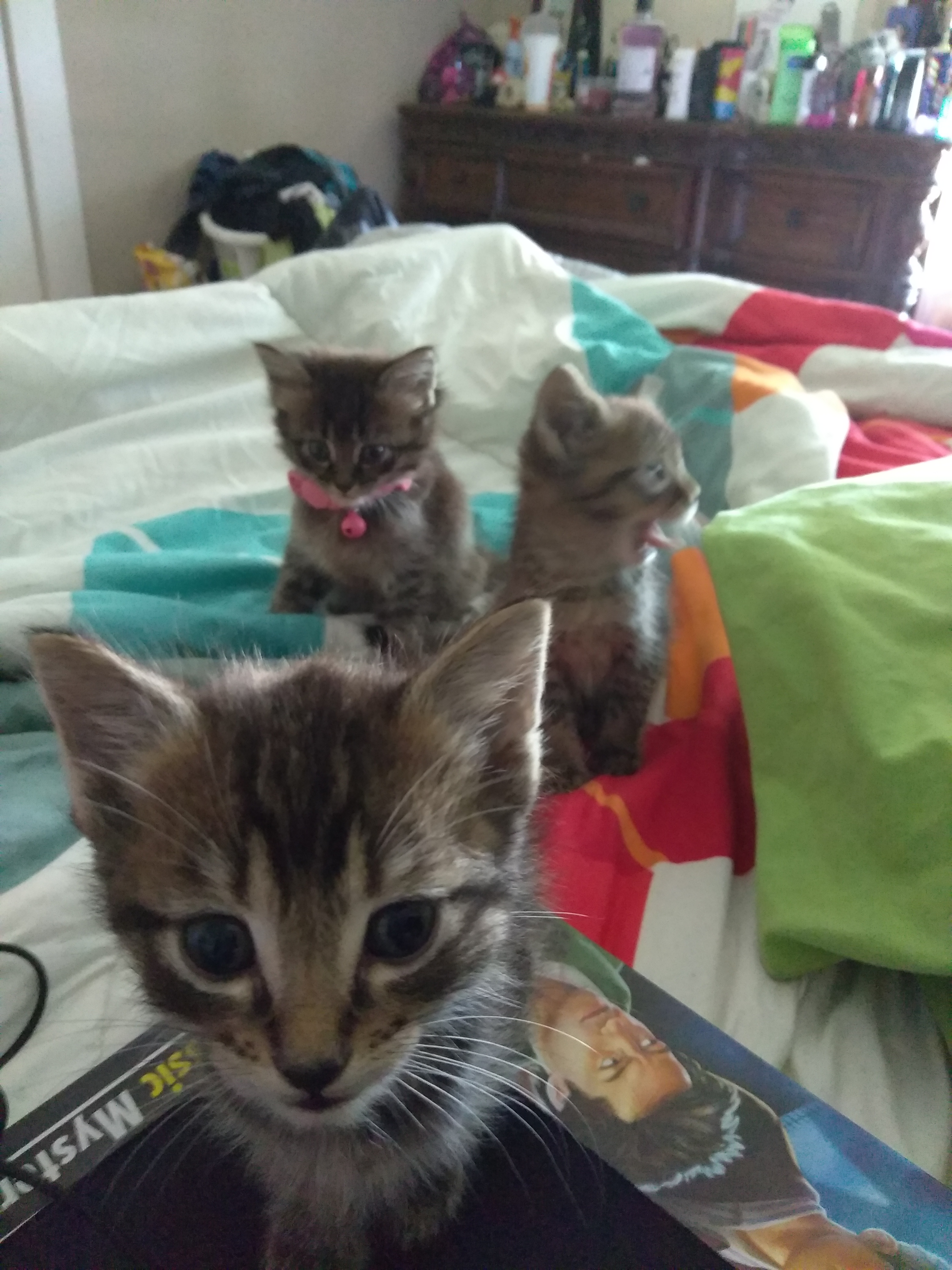 Edit: I just sent out this newsletter with the wrong subject heading. Woops. You know what I meant. Also, excessive spelling and grammar errors corrected.
"When the snows fall and the white winds blow, the lone wolf dies but the pack survives"